The worst thing a manager ever has to do creates the popular question how to tell someone they are redundant. During this pandemic, while businesses across all sectors have been hit, we've seen a growing trend of companies using furlough or making employees redundant. How a company communicates its decision when thinking about redundancies is critical to how the news is received.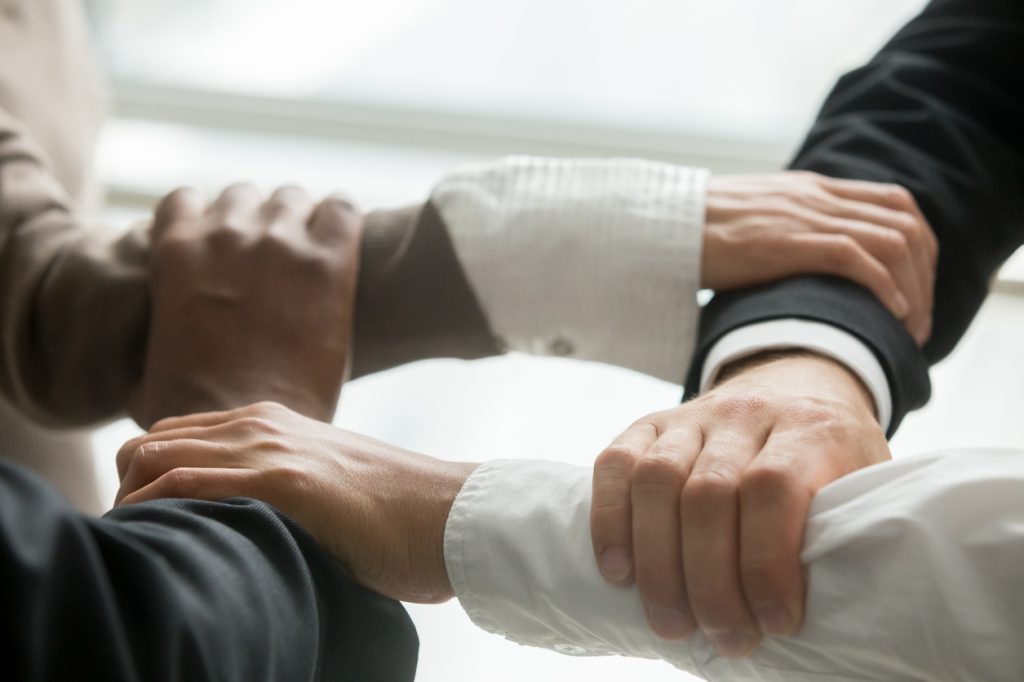 It makes headline news when companies haven't thought carefully how to tell someone that they are redundant. We hear quickly enough when companies don't handle the communication of redundancy well. The company that tells people by text that they're being made redundant, the employees who simply turned up for work to find the doors locked.
It's always how the news is communicated that creates the grievance, not what's being communicated. People can usually accept business change; they often know it is coming. But how they're told is how you'll be judged.
When you're thinking about how to tell someone that they are redundant there are some communications issues to consider
Sow seeds early about what's happening in the business. If you've kept employees in the loop that the orders are not coming back as quickly as you'd hoped, already people will be preparing themselves for the worst but hoping for the best.
When you've made the decision that you've got to consult on redundancies, do people the courtesy of speaking to them directly to break the news. When you've spoken to those directly affected, tell those not directly affected too so that they can be sensitive to their colleagues going through consultation.
There are some simple steps to think about when crafting the redundancy consultation documentation

Write it so that each person can find themselves in that paper and know how they might potentially be affected
Emphasise the reality. It could be that although this is consultation, there's a high probability that you're unlikely to avoid the redundancies. Give a balanced message that allows people to see a potential reality.
Be humane. Ensure that your consultation process allows time for the initial shock to be absorbed. Giving them the chance to speak to someone about what's in the paper before a decision is made is key.

Demonstrate in your consultation paper how your processes and decision-making will be fair.
Treat people with dignity and respect.
None of these things cost money and yet not doing these things will cost your business in the long run.
Support managers, focus on the people breaking the news to individuals
It's without doubt the worst job that a manager has to do, telling someone that they might be, or are being, made redundant. The person being made redundant hasn't done anything wrong. Somebody being made redundant doesn't "deserve it" like some people might think that someone caught stealing from the company or fighting might be judged to "deserve it".
It always comes down to how an individual is told and treated. The real difference is made in the moment of breaking news to the face of a real human.
It's usually a shock to hear the news you might be, or are being, made redundant. The way someone's treated when being made redundant becomes part of that business' legacy. The ones left behind watch how people have been treated and judge their employer accordingly.
The ones that had to deliver the news are carrying the guilt, and the pressure to move on and deliver themselves. How will you support them? Managers need support to deliver this message well. Most people don't enjoy delivering bad news and spend a lot of time wondering how to deliver the bad news.
So why does it go wrong?
We panic, thinking about ourselves more than the person to whom we're telling the news. We don't know how to do a good job. It's not often something that someone's had to do so much that they've become skilled at it.
Focusing company resources on supporting managers, through tool kits, training, coaching, advice will bear fruit. The total sum of all the individual/team conversations equals how well the company handled the redundancies. Making people redundant isn't just a communications process. It's a reflection of the organisation as a whole, its values, its purpose, its leadership. Ultimately, it's about brand values, well-being, and mental health, operational excellence, and customer experience.
All those value statements that we see proudly displayed on websites and in company brochures shouldn't be at odds with the philosophy and ethos when considering redundancies. If they aren't reflected in how the messages are practically given, the mismatch between the theory and practice will be amplified. People leaving the business are leaving a legacy.
Redundancies truly test brand values – does your organisation really live them, believe in them, deliver them? Even when the pressure is on? The best brand values help you help other through the storm
Those who are leaving are your future brand ambassadors, customers, consumers. Handling the situation badly, in the employees' eyes can cost your reputation dearly.
We're able to talk to you in confidence about how to tell someone that they are redundant. Just give us a call on 01706 565332 or drop us a line .
Metis HR is a professional HR Consultancy based in the North West of England supporting clients across the country. We specialise in providing outsourced HR services to small and medium-sized businesses. Call us now on 01706 565332 to discuss how we may help you.