Many clients ask, what is the best way to conduct a redundancy meeting? Making people redundant will never be an easy or enjoyable process, but there are some things you can do to handle the situation correctly and hopefully make it as painless as possible for all concerned.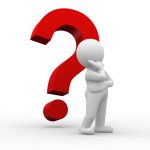 Announcing news about organisational change and subsequent redundancies is an emotional process for all parties involved. Unless you work for a huge PLC, most Managers and Directors know all their employees and find redundancies difficult conversations. You have probably worked with your employees for a number of years and maybe even developed a friendship with them so knowing what is the best way to conduct a redundancy meeting is important. With this in mind, here are some tips on how to do what is considered one of the worst roles a manger/director must perform in the workplace.
Prepare for the redundancy meeting
It's not an easy task to deliver a redundancy notice. If you're charged with making people redundant, it's vital you prepare and practice to ensure you correctly deliver the desired information and help the person receive it accurately.
Depending on your personality will depend on how you wish to approach the situation. For instance, most employers think it's best to deliver bad news at the end of the day when the employee has done their job, but if you are anxious about the difficult conversation, you will be worrying about it all day. If that's the case, get it done and dusted, first thing in the morning.
Plan for possible scenarios. Think through how you would like to be treated in this type of conversation and don't be tempted to make the redundancy process less formal. Be concise and stick to the facts to provide clarity and improve understanding about the situation.
Practise delivering your keys messages or even write a script. This will help you become confident and comfortable with the words. It will ensure you understand and can explain the business rationale behind the organisational change.
Reactions
People react differently to bad news. Be prepared to answer questions such as: 'Why me?', 'How will I tell my family?', 'When will I get paid?', 'Who made this decision?'. Try not to get tied up in answering these questions. It's not open for discussion. Deliver the news and the facts around the redundancy and leave it there.
Allow sufficient time for the redundancy meeting, but keep it relatively simple, brief and to the point. It is important they see that the process has been thorough and has been done for business reasons. However, don't feel that you need to keep talking and giving a lot of information.
Bring all relevant paperwork and any useful information with you. When information of a distressing or stressful nature is given, most individuals hear selectively and might not retain all of the information verbally given, so providing a written version of what has been discussed is useful.
Comfortable Surroundings
Arrange instead to meet them in a private room, preferably no glass windows looking out on a busy office. Being aware of other people watching you and your employee discussing bad news can make either or both parties very uncomfortable.
If you think you might be the focus of their anger/sadness, consider having the support of another senior colleague in the meeting. It's likely you will feel uncomfortable, anxious and sad about the task. These are all understandable emotions. You are about to deliver difficult news that will have a major impact on someone's life, plus you probably aren't sure how they will react to this news. You may also feel guilty or have a sense of relief that it is not you being made redundant.
Disassociate
Finally, there is a technique called "own your protective bubble" that you can withdraw into to help you find the confidence and strength to deal with whatever the redundancy news and the employees reaction can throw at you. Here's some tips to disassociate emotionally from the situation:
Don't take any anger or lashing out as personal abuse to you.
Dress differently to how you normally dress. Wear the 'power suit'.
Choose your seat first, make it the one that makes you feel comfortable like facing the door, or being by the door. Etc.
Imagine you are in a protective bubble or there is a brick wall between you and the employee. The employee's feelings are not yours, you don't own them. Imagine throwing any guilt and anger back at them.
If you decide to do the meetings alone, have a colleague perform interruption for another reason i.e. remind you of a phone call or meeting half an hour after you have taken the employee in to the meeting.
Remember, don't defend yourself. Deliver the facts then close the conversation down. You can be empathetic, but stay neutral and in control.
Other Handy Hints
Acknowledge any signs of distress with statements such as 'I appreciate this has come as a shock' maybe helpful, but avoid telling them you know how they feel. Don't apologise or blame someone, and do not raise their hopes or possibility of a reprieve.
No matter what happens or is said, remain calm and keep your composure. Do not get drawn into an argument, or debate the decision. If you feel uncomfortable or in danger, stop the meeting and leave the room.
After delivering bad news, it's tempting to keep out of the way. However, the remaining staff are likely to be feeling upset about the redundancies and have questions for you, so keep your door open. Be visible and answer their concerns where you can, to reassure them that they can approach you with questions.
What to do Next
If you want further help and advice on what is the best way to conduct a redundancy meeting, give us a call and talk through your options – 01706 565332
Metis HR is a professional HR Consultancy based in the North West of England supporting clients across the country. We specialise in providing outsourced HR services to small and medium-sized businesses. Call us now on 01706 565332 to discuss how we may help you.