People are going to be off sick from time to time. Most employees feel bad about letting down their colleagues, but how do you deal with frequently sick employees?
Absence because of sickness, or another unexpected reason, can put your business in a tricky situation. Particularly if you have no policies in place for dealing with it. It can result in lost productivity and unhappy customers. It can adversely affect the other employee's morale, if the absent employee's duties are added to their workloads. This may also leave you having to pay for both the absent worker and their temporary replacement.
Frequently Sick Employees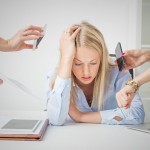 A sickness policy, conducting return to work interviews and line manager training on dealing with sickness absence are helpful tools. You need to know why staff are off and when they will be back. Some of the types of absences you may have to deal with as an employer:
short-term sickness absence which lasts less than a week.
repeated short-term sickness absences which may, or may not, follow a pattern.
unauthorised absence for other reasons.
Sickness absence can be caused by a mixture of:
an employee's general physical condition.
working conditions, including health and safety standards, levels of stress, and harassment and bullying.
family or emotional problems, or mental health issues other than stress.
Frequent sickness absence can be dealt with by:
ensuring you have a clear policy on absenteeism and communicating this to staff.
requiring absent employees to phone in by a given time on each day of absence.
having a return to work interview to ensure there are no underlying issues. Discuss any problems the employee may have at work or at home.
taking disciplinary action if frequent sickness absence continues.
monitoring individual absence levels and relaying this back to the member of staff concerned. Maybe using The Bradford Factor technique which is designed to help manage frequent short term absence.
seeking medical opinions if necessary.
Managing Staff
Frequently sick employees need to be managed appropriately. If the absences persist after return to work interviews, it is advisable to consider taking disciplinary action. However, you must remain alert to the possibility that frequent sickness episodes may have an underlying cause that could be a disability. There may be issues because of a protected characteristic under the Equality Act 2010. If an employee informs you of a problem in the workplace, such as bullying or harassment, there is the potential that as the employer, you may be liable. In such circumstances, we advise that you take reasonable steps to show you have dealt with the situation appropriately.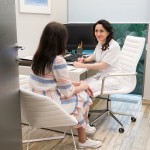 It is good practice that employees who have taken frequent sick leave be invited to a return to work interview. You can discuss the absence and whether there is any underlying cause or problem. This may encourage employees to voice their anxieties and ask for any help needed. Ensure the sickness absence policy is used fairly and appropriately. Consideration must also be made where cover has been arranged for future days, if the sick employee returns to work without giving notice. However, this could leave you over staffed. Therefore, you are within you're your rights to send the 'sick' employee home without pay, if your absence policy allows this.
Sickness prior to a disciplinary meeting
An employee's absenteeism may lead to a disciplinary and they may become unwell just before or on the day of the interview. If so, it is good practice to make sure the employee's ill health is properly accommodated. give them the opportunity to put forward their case. As an employer, you may wish to adjourn the proceedings at least once where the employee becomes unwell. What period of the adjournment is appropriate will depend on the circumstances. Often it is the disciplinary proceedings that are the source of the illness. Delaying proceedings may only make things worse for the employee.
You may need to ask for advice from an occupational health practitioner. They can determine if the employee is fit enough to take part in the disciplinary process. You need to be able to show you have tried to make adjustments to help the employee attend the meeting. A worker who may be suspected of 'milking' their illness can still be disciplined. They can also be dismissed for excessive time off work, providing an appropriate procedure is followed.
Contact Us:
If you want to know more about how to deal with frequently sick employees, give us a call – 01706 565332. Or email us on info@metishr.co.uk
Metis HR is a professional HR Consultancy based in the North West of England supporting clients across the country. We specialise in providing outsourced HR services to small and medium-sized businesses. Call us now on 01706 565332 to discuss how we may help you.