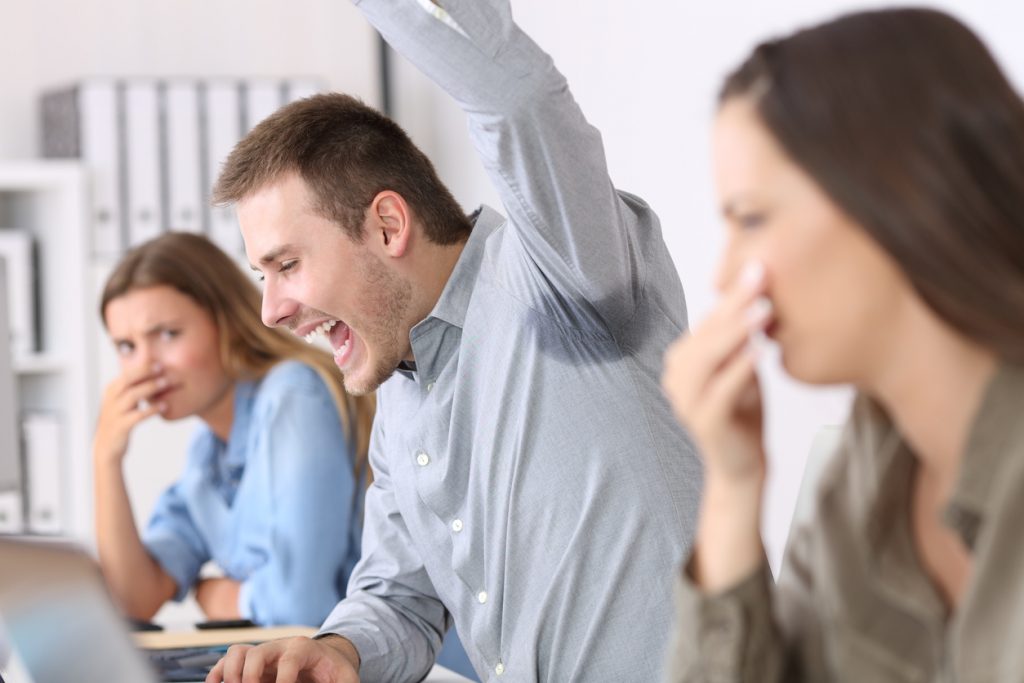 What's the answer to the question can you sack someone for smelling?
The short answer is yes you can sack someone for smelling. But, there are some sensible precautions you can take as an employer to avoid looking unreasonable.
Talk to your employee first before you do anything.
Tell them directly what the problem is and what the impact of their body odour is. As you perceive it, on the team, on clients or some other business issue.
Make sure they understand what you are talking about. Sometimes our embarrassment can mean we avoid being specific about issues we find difficult to address.
Ask if the employee has any underlying medical condition which may mean you need to make reasonable adjustments. For instance, Hyperhidrosis is a condition typified by heavy sweating. Fish Odour Syndrome (Trimethylaminuria) is a genetic condition that makes the individual's sweat smell like fish.
Set out your expectations for improvement
Set a review date
Talk to the employee at least once more before commencing formal proceedings against the individual.
No improvement?
If the employee's odour doesn't improve, stick to your disciplinary procedure and take the matter through formal process. Each time consider the appropriateness of a more severe penalty. Think about the explanation given by the employee, and the impact on the business. Each time give the right of appeal against any penalty imposed.
If there is still no improvement you can consider dismissal but you may want to consider looking at the situation from an outsider's viewpoint. For instance, what would someone outside your company looking in think about what you'd done and how you'd approached it? Would they think it reasonable that the problem had got this far?
If you decide to dismiss, follow your procedure then write to the employee setting out your decision and the reasons for your decision and offering the right of appeal.
So can you sack someone for smelling? Yes you can. In 1999 a newspaper did just that. There was an employment tribunal case brought by a reporter who had been dismissed partly because he smelled. His dismissal by the employer was upheld. The case presented facts that the employee had been spoken to about his appearance and odour on three occasions.
What to do Next?
Read our associated blogs
Do you need help answering the question can I sack someone for smelling? Call us now on 01706 565 332 to discuss how we may help you.
Metis HR is a professional HR Consultancy based in the North West of England supporting clients across the country. We specialise in providing outsourced HR services to small and medium-sized businesses.