Mediation in the workplace is a completely voluntary and confidential form of alternative dispute resolution. It involves an independent, impartial person helping two or more individuals or groups reach a solution that's acceptable to everyone. The mediator can talk to both sides separately or together.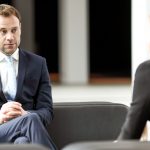 Mediators do not make judgments or determine outcomes – they ask questions that help to uncover underlying problems, assist the parties to understand the issues and help them to clarify the options for resolving their difference or dispute.
The overriding aim of workplace mediation is to restore and maintain the employment relationship wherever possible. This means the focus is on working together to go forward, not determining who was right or wrong in the past.
Many kinds of dispute can be mediated if those involved want to find a way forward. It can be used at any stage in a dispute but is most effective before positions become entrenched. You might want to think about writing a mediation stage into your individual grievance procedure.
In facilitative mediation – the style that dominates workplace mediation – the mediator is said to be neutral with respect to both the parties and any solutions found. Mediators manage a structured meeting process, asking questions to identify interests and needs, and working with the parties to find options for resolution. They also pay attention to the emotional aspects of the conflict.
Agreements reached through ACAS facilitated mediation are not intended to be legally binding or enforceable but binding in honour only. However, where both parties agree, legally binding agreements can be drawn up in some circumstances. You are strongly advised to take legal advice before entering into any legally binding agreement. Mediation shouldn't be used to solve problems that have to be formally investigated, such as harassment or discrimination.
We can help with:
Reducing management time spent on difficult employees
Dispute resolution
Commitment to implementing negotiated agreements
Reduction in cost of complaints and disputes
Providing an independent listener to aggrieved employees
Improving working relationships
Mediation in the workplace enables the parties to a dispute discuss their points of view in a 'non-challenging' environment. It gives them the best chance of reaching a mutually satisfactory resolution of differences. Workplace mediation can provide a practical solution to an employment issue that would otherwise end up the subject of costly formal proceedings. The presence of an experienced third party in workplace mediation can encourage both parties to reach agreement. Sometimes the "wood for the trees" effect can hinder a clear resolution as both sides will have become entrenched in their own way of looking at a situation.       The intervention of neutral workplace mediation will often lead to at least a return to working relationships.
Metis HR has a wealth of experience with Employment Law and can guide you on the best way to approach difficult issues.
Metis HR specialises in providing outsourced HR services to small and medium-sized businesses. Call us now on 01706 565332  or email us to discuss how we may help you.