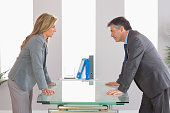 Conflict is a huge contributor to workplace absence and stress. Many people ask, how mediation can resolve conflict and absenteeism. It seems if an organisation can develop a culture of conflict resolution, then conflict can be nipped in the bud. Rather than leaving it to fester and grow, causing the stress that may lead to absenteeism. Howver, there is a process which allows individuals in conflict to find an informal resolution to their issues quickly and effectively. An organisation could invest time in training line managers to hold difficult conversations. Ones that many of us attempt to avoid, It teaches listening techniques and can promote a culture of openness, dialogue, honesty and integrity.
If conflict is already an issue in your organisation, considering strategies to deal with existing conflict may be beneficial to you. Mediation is a technique that can be a powerful intervention with a high success rate. It is a confidential, voluntary and informal process that allows members of staff in conflict to have open and honest discussions through a qualified mediator. It allows them to clarify the issues that so often lead to communication breakdowns and misunderstandings.
So, How Mediation Can Resolve Conflict and Absenteeism
Mediation focuses on re-establishing a working relationship without the need of punishment or finding a victim or perpetrator and offers a safe environment in which to have a difficult conversation which focuses on resolving issues in a way that is mutually acceptable to the parties. Both parties in conflict create the solution to the problem, own it and are responsible for it, so each party feels empowered that they are in a win-win situation. Mediation is consensual, the results are sustainable and far reaching because you have dealt with the deep emotional issue rather than just the surface structure of the conflict. If organisations embrace mediation as a technique to deal with workplace conflict, they can actively and effectively decrease their absenteeism levels.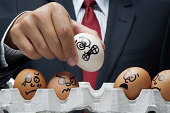 According to a study last April by Kronos and the Society for Human Resource Management 75% of its 700 HR Professional members said that employee absences have a large impact on revenue and productivity. It costs time, money and manpower to deal with absences caused by conflict at work and drains productivity, engagement and moral. Aon Hewitt's 2014 Health Care Survey discovered that only 36 percent of about 1,200 employers surveyed measure the impact of employee absences in financial terms.
Reasons for Conflict
Conflict can arise in organisations for many reasons. Just a few are:
miscommunication
misunderstanding
cultural differences
choice of language
poor leadership
ineffective management styles
unclear roles and responsibilities
a difference in personal standards
fluctuating economic conditions
Besides, workplace issues creating conflict, individual personality types and personal issues add to the mix. These can create or exacerbate a conflict at work. Some personal, emotional issues that can make the conflict at work worse, like:
personal problems at home
marital issues
cultural or gender differences
family problems
abrasive or submissive personalities
some people are insensitive to others feelings and what may seem trivial to one person could be a huge issue for another
personal disappointments in life
unmet needs
as well as a whole host of negative emotions. For instance, guilt, fear or jealousy over promotion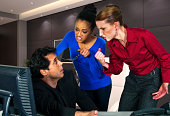 In reality, there are many emotions that are not directly related to work. However, people still bring these external issues to the workplace. Therefore, by dealing with the root cause of the emotional issue, you are tackling the negative knock-on impact of conflict at work.
Equally, a CIPD survey Managing Conflict at Work found the main causes. These were:
behaviour and conduct,
performance or lack of it,
sickness absence (becoming frustrated with another colleagues absences. Because you have to do someone else's job)
relationships between employees
theft and fraud
bullying and harassment
sex discrimination
What to do Next
So, if you want to find out more about how mediation can help resolve conflict and absenteeism in the workplace, give us a call – 01706 565332 or email us mediation@metishr.co.uk
Metis HR is a professional HR Consultancy based in the North West of England supporting clients across the country. We specialise in providing outsourced HR services to small and medium-sized businesses. Call us now on 01706 565332 to discuss how we may help you.