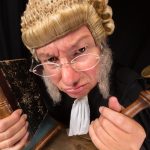 The Chair of any Disciplinary Hearing finds the question, "How do you make sure disciplinary action is fair?" taxing.
Being able to demonstrate that any formal disciplinary action you have taken was reasonable, justified and proportionate is critical. There is no hard and fast rule on how to do this. It will depend on the circumstances of individual cases.
Any disciplinary action should, where possible, be guided by the ACAS Code of Practice on Disciplinary Procedures. If you're a small employer, an Employment Tribunal will take into account the resources that were available to you. Because smaller organisations may find is harder to follow all the steps set out in the Code. But, regardless of the size of your organisation, there are a number of essential elements to ensure fairness with disciplinary action.
Employers must:
act consistently.
raise and deal with issues promptly. You shouldn't unreasonably delay meetings, decisions or confirmation of those decisions.
carry out an investigation thorough enough that the facts of each case can be established.
inform employees of the basis of the problem.
give employees an opportunity to put in their response before decisions are made.
hold a formal disciplinary hearing .
always allow employees to be accompanied at any formal disciplinary hearing regardless of whether the organisation recognises trade unions or not.
always allow an employee to appeal against any formal penalty applied.
Employers should try their utmost to have different people carry out the investigation and the disciplinary hearing. One person should not act as judge and jury.
Where a suspension with pay is considered necessary this period should be kept as brief as possible and be kept under review. Notification of the suspension should make it clear that the suspension is not part of any disciplinary action.
Contact Us:
Metis HR is a professional HR Consultancy based in the North West of England supporting clients across the country. We specialise in providing outsourced HR services to small and medium-sized businesses. Call us now on 01706 565 332 or send us an email to discuss how we may help you.