A family member falling ill can be a stressful time for all involved.  As an employer, you still need to know how to handle staff who take time off for dependents. Whether it's sick children or caring for an elderly member of the family. Research shows that nearly three million working days are lost each year through this type of absenteeism.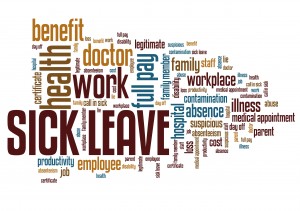 According to CIPD, more employers recognise line managers play a vital role in supporting employees. However, most employers aren't giving them the tools they need to manage absence effectively. The 2016 Absence Management survey revealed that less than half of employers (44%) train managers to handle short-term absence.
Employees have a right to reasonable unpaid time off to deal with a dependent who has fallen ill. However, this should be limited to the time needed to make other care arrangements. Usually this takes no more than a few hours or at most one or two days. Where an employee continues to take time off for caring duties, flexibility can help. Perhaps offer the option to make up the time missed. Give them the option to work from home at flexible times during the day. Other options is to offer using flexi days, time off in lieu, annual leave, or unpaid leave. Only if it works well with the type of business you are running.
How To Handle Staff Who Take Time Off For Dependents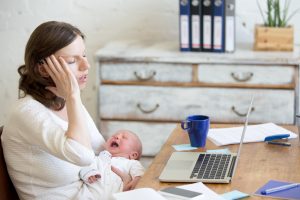 Be wary of reacting negatively to an employee who is absent because their child is unwell. This could lead to a potential claim for indirect sex discrimination or disability discrimination, if the family member concerned is disabled. For the purposes of the Equality Act, the employee will be protected from discrimination by association.
Have a section in your staff handbook dedicated to parental leave and what employees are entitled to. If needed, you can use it as a point of reference on how to handle staff who take time off for dependents.
It may not always be possible to be flexible. Not every job can be done on flexible hours. For example, a receptionist in a 9-5 office cannot answer clients' calls in the evening or from home. Another example is a factory operative. But if you have shown that you have tried to be flexible. You are less likely to be exposed to claims for discrimination and more likely to have a happy and productive workforce.
If you want to find out more about how to handle staff taking time off for dependents or wish to discuss our staff handbook writing service, give us a call – 01706  565332.
Metis HR is a professional HR Consultancy based in the North West of England supporting clients across the country. We specialise in providing outsourced HR services to small and medium-sized businesses. Call us now on 01706 565332 to discuss how we may help you.
We can now provide on-site mentoring services designed to resolve workplace conflicts between employees who have previously worked well together. For further details email Ali Penney on mediation@metishr.co.uk