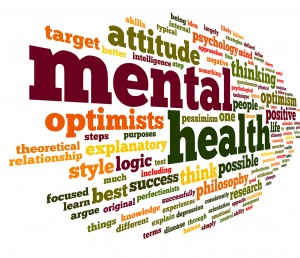 As we are entering Mental Health at work week, some of our clients have asked how to tackle mental health in the workplace. The need to deal with mental health in the workplace is becoming increasingly prominent. According to the Mental Health Foundation, one in seven people are experiencing mental health problems in the workplace and 13 per cent of all sickness absence days in the UK can be attributed to mental ill-health. Therefore, we created this guidance blog to help employers understand and learn how to manage mental health in the workplace.
Encourage conversations
Starting a conversation with an employee about mental health doesn't have to be difficult. Encouraging an open culture where employees feel like they can talk to each other and/or managers will help alleviate stress in the workplace.
Dealing with sick notes
It is important for you to deal with a medical certificate stating mental ill-health appropriately. If you contact the employee to find out if work is a contributing factor in triggering their illness and if there are any steps that can be taken to alleviate or eliminate the cause as soon as possible.
Appropriate contact should be maintained with an employee on sick leave during the entirety of their absence. You may wish to discuss with the employees what measures can be made to help an employee returning to work at the earliest opportunity.
Long-term sick leave
Dealing with issues head on when absence rises to unacceptable levels, as this can cause a lot of disruption to the business. Rather than allowing the situation to drift to the point where the employee has been off for so long that dismissal looks like the only viable option, contact the employee regularly for updates on their recovery.
Disciplinary proceedings
A common problem we see is that employees who are facing a disciplinary hearing think they can avoid the procedure if they are signed off sick citing stress as the cause. Contrary to popular belief, the default position is not to postpone. In most cases, medical advice will suggest that dealing with the disciplinary issue will be more beneficial to the employee if you hold the hearing as planned and get the issue that is causing the stress out of the way.
Manage poor performance
Where performance becomes an issue, discuss it with the employee promptly and explain that they are not performing to acceptable standards. If disciplinary action is necessary, ensure fair and appropriate procedures are followed with reference to any relevant internal policies and the ACAS Code of Practice on Disciplinary and Grievance Procedures.
Reasonable adjustments
You may consider making reasonable adjustments to help an employee stay in work or return to work while they are experiencing mental ill-health. Flexible working is a potential option like allowing them to start later or finish earlier, reducing their working days, or providing them with remote access software and permission to work at home on set days.
Train your staff
Training line managers and senior staff to recognise mental ill-health symptoms will help them to manage staff with varying degrees of mental health issues.
If you think you may need advice on how to tackle mental health in the workplace or any other areas of HR, then please call us on 01706 565332 or email info@metishr.co.uk
Metis HR is a professional HR Consultancy based in the North West of England supporting clients across the country. We specialise in providing outsourced HR services to small and medium-sized businesses. Call us now on 01706 565332 to discuss how we may help you.